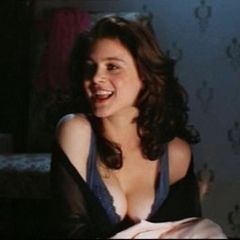 Zoe Trilling portrayed Normi in Dr. Giggles.
Significant roles
Edit
Dancer in Girls Just Want to Have Fun (1985)
Jennifer Haden in Fear (1988)
Astrid in The Borrower (1991)
Normi in Dr. Giggles (1992)
Shirley Finnerty in Night of the Demons 2 (1994)
Goldfinger in Last Exit to Earth (1996)
Please add some quotes from this performer about their work in Dark Horse movies!
Ad blocker interference detected!
Wikia is a free-to-use site that makes money from advertising. We have a modified experience for viewers using ad blockers

Wikia is not accessible if you've made further modifications. Remove the custom ad blocker rule(s) and the page will load as expected.