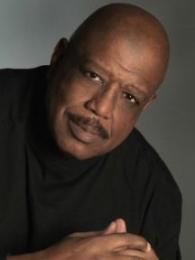 Ivory Ocean portrayed Mayor Mitchell Tilton in The Mask.
Significant roles
Edit
Cop in Growing Pains (1989)
Peter Murray in 21 Jump Street (1990)
Curtis in The Dark Wind (1991)
Joe in The Fresh Prince of Bel-Air (1992)
Willie Manchester in South Central (1992)
Roosevelt "King" Cole in Key West (1993)
Mayor Mitchell Tilton in The Mask (1994)
Wyndham in Venus Rising (1995)
Lenny in Brotherly Love (1997)
Virgil Grant in City Guys (1997-2001)
Sweetbread in Bad City Blues (1999)
Reverend Hamson in Leprechaun in the Hood (2000)
Please add some quotes from this performer about their work in Dark Horse movies!
Ad blocker interference detected!
Wikia is a free-to-use site that makes money from advertising. We have a modified experience for viewers using ad blockers

Wikia is not accessible if you've made further modifications. Remove the custom ad blocker rule(s) and the page will load as expected.